Kermit Goslee Auction Service
HOME | BACK | UPCOMING AUCTIONS | SERVICES | CONTACT US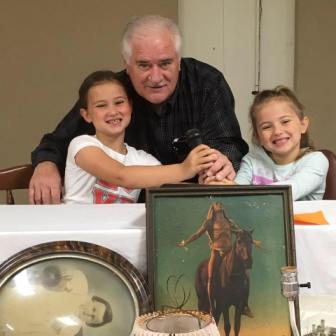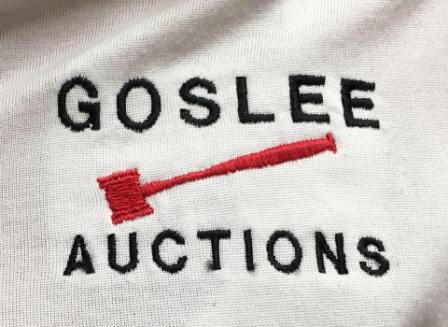 Kermit Goslee & Granddaughters Izzy & Gracie
Kermit Goslee Auction Service is a full service, professional auction company that can assist you with many different auction services. These services include Antique, Estate, Farm, Machinery, Equipment, Real Estate, Personal Property, Consignment and Business Liquidation auctions as well as numerous other types. Specifically specializing in Antique and Estate auctions. We are located in Maryville, Missouri, in the Northwest Corner of the State.
All facets of the auction are handled by Col. Goslee personally, with 40 years of experience in providing professional auction services throughout Northwest Missouri.
I also work closely with Steve Espey, of Maryville, MO. Steve has worked in the auction profession for 20 years and conducts all types of auctions.
Click here to visit his website. www.espeyauctions.com
Other staff includes Rhonda Goslee & Delores Shipley, Clerks, & Donna Masters, Ring Worker.
Company Contacts:

660-582-0776 / 660-582-2874

Email Address: kermitgoslee@gmail.com

Postal Address:

635 W. 1st Street

Maryville, MO 64468

Follow & Like Us on Facebook!
If you have any questions or would like to contact us about our services or to schedule an appointment, please contact Kermit at one of the phone numbers or email address listed above.
We look forward to the opportunity to make your auction a success!
HOME | BACK | UPCOMING AUCTIONS | SERVICES | CONTACT US
Site updated by J. Blane
10.27.17